Bournemouth Hebrew Congregation
Bournemouth, Dorset, BH1 1PW, England
75th Anniversary 1905 - 1980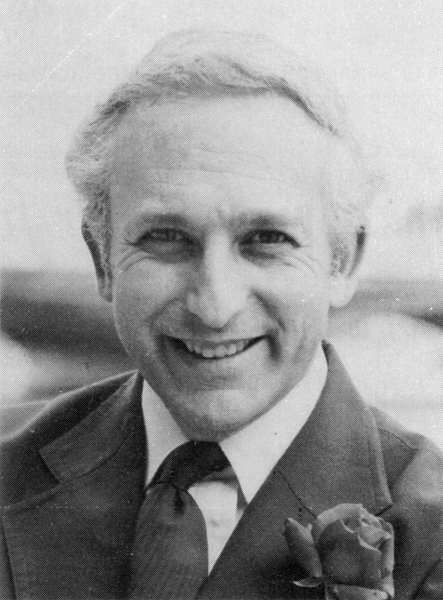 Greetings from Greville Janner, Q.C., M.P.
President of the Board of Deputies
On behalf of the Board, of our entire Jewish Community and especially of Myra, our children and myself - congratulations. The Jewish Community in Bournemouth is growing, vibrant and warm - a proud and happy section of the Bournemouth community at large, to which so many of its members contribute so fully. Our undivided loyalty to our Jewish religion, traditions, culture and ancient homeland is combined with an equally undivided loyalty to Britain.
My wife, family and I are delighted to have joined the Bournemouth Community in this anniversary year. And we send warmest greetings to all members - and especially those who give such distinguished service to the community and to so many aspects of the life of Bournemouth itself.